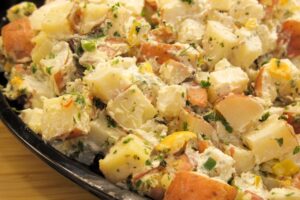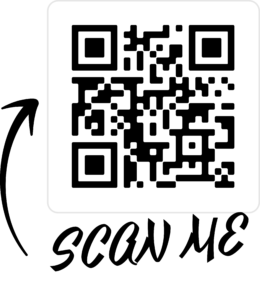 This month we are featuring one of our books, The Keepers' Kitchen, that is unique from all the rest… our cookbook! Jim and I both tremendously enjoy time in the kitchen, preparing food that is beautiful to the eye, healthful to the body, and nourishing to the soul. We hope you enjoy these excerpts. 

My sister Helen loved this salad. When she first heard the ingredients, she was skeptical yet curious because it doesn't seem like a combination that would work. But it surely does. Keep an open mind and give it a try! She would ask me to make this every year in the fall. It's an excellent side dish with smoked meats and also does well with clambakes.
Serves 8, as a side dish
12-15 small redskin potatoes
4 medium Bosc pears, cored, and chopped (skin is optional)
½ large red bell pepper, diced
¼ large red or sweet onion, diced
2 large celery stalks, sliced
1 c real mayonnaise
2 T raw apple cider vinegar
2 T agave nectar or honey (real maple syrup would also work well)
1 T garlic, finely minced
Sea salt & black pepper to taste
Chop potatoes into medium sized chunks. Cook in boiling water until al dente. Drain and rinse with cold water to stop the cooking process.
In a large bowl, whisk together the mayonnaise, vinegar, agave nectar and garlic. Add the bell pepper, celery and onion and mix well.
Add the potatoes and the pears and fold gently to combine. Season to taste with salt and pepper.
kvp:204
On Sale through the Month of October! Save 25%!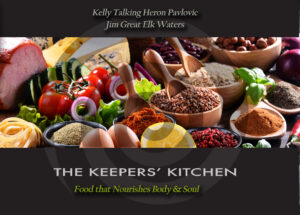 The above is an excerpt from, 
The Keepers' Kitchen ~ Food that Nourishes Body & Soul.
A collection of delicious – and good-for-you – recipes from our kitchen to yours. Learn how to make the tastiest use of whole ingredients while keeping it simple and quick. We love to cook and to share food with family and friends. This is a work of love and a small sampling of dishes we prepare regularly. Our sincerest hope is that you experiement, have fun, and enjoy them all. We've also included some notes on what we like to keep in our pantry for healthful, scrumptious, meal prep. Eat well!
Look for it on Amazon. Along with our other books: